Event Navigation
July 10, 2020

-

July 12, 2020
No need to travel! No need to book a room! No need to change out of your jammies! We're offering Writers Weekend online!
Aimed at writers of all ilks and experience, Writers Weekend offers keynote addresses and breakout sessions covering a wide range of topics presented by a variety of skilled and talented presenters.
Presenters include:
Sophfronia Scott, award-winning novelist, journalist, and essayist
Keynote Speaker: July 10, 7 p.m.
"Why Are You Writing?"
In difficult times it can seem like toiling at the blank page is the most irrelevant thing to be doing. But, as Toni Morrison noted, this is exactly when artists need to get to work. Author Sophfronia Scott will discuss how to persevere and find your own answer whenever you find yourself asking, "Why am I writing?"
Mike Reiss, long-time writer for The Simpsons
Keynote Speaker: Saturday, July 11, 1 p.m.
Finding the Funny in Hard Times
Is it wrong to laugh during dark times?  Or is humor needed more than ever?  Simpsons writer Mike Reiss takes us through the history of good jokes in bad times, from the Civil War to whatever this week's crisis is.
Scott Dikkers, founding editor of The Onion
Keynote Speaker: July 11, 7 p.m.
Humor. Does it Still Exist?
The founder of TheOnion.com and New York Times bestselling author of How to Write Funny talks about how humor and satire can survive in turbulent times.
Amy Bloom and Amity Gaige
Featured Reading and Discussion: Saturday, July 11, 10:30 a.m.
Amy Bloom is the author of two New York Times best-sellers and three collections of short stories, a children's book, and a ground-breaking collection of essays. She's been a nominee for both the National Book Award and the National Book Critics Circle Award. Her stories have appeared in Best American Short Stories, Prize Stories: The O. Henry Awards, and numerous anthologies here and abroad. She has written for The New Yorker, The New York Times Magazine, The Atlantic Monthly, O Magazine, and Vogue, among many other publications, and has won a National Magazine Award for Fiction. Her work has been translated into fifteen languages.
She has written many pilot scripts, for cable and network, and she created, wrote and ran the excellent, short-lived series State of Mind, starring Lili Taylor. She is Wesleyan University's Shapiro-Silverberg Professor of Creative Writing.
Amity Gaige is the author of four novels, Sea Wife, O My Darling, The Folded World, and Schroder, which was short-listed for the Folio Prize in 2014. Published in eighteen countries, Schroder was named one of best books of 2013 by The New York Times Book Review, The Huffington Post, The Washington Post, The Wall Street Journal, Kirkus Reviews, The Women's National Book Association, Cosmopolitan, Amazon, Bookmarks, and Publisher's Weekly, among others. Gaige is the recipient of many awards for her previous novels, including Foreword Book of the Year Award for 2007; and in 2006, she was named one of the "5 Under 35" outstanding emerging writers by the National Book Foundation. She has a Fulbright and a Guggenheim Fellowship, and residencies at MacDowell and Yaddo. 
Tianna Glass-Tripp and Jacques Lamarre
KEEP ME POSTED: Using Social Media as Writing Exercise
Whether it's limited to 140 characters on Twitter or long, blog-style post on Facebook, social media provides an opportunity for you to flex your writing and editing muscles. Playwrights and comedy writers Tianna Glass-Tripp and Jacques Lamarre both use their social media feeds to create funny stories and thoughtful posts.
Jacques Lamarre is a playwright based in Manchester, Connecticut. His plays have been seen from Maine to Florida and from Cape Cod to Seattle. Jacques has co-written fifteen shows, a movie, and two enema commercials for drag superstar Varla Jean Merman. As part of his day job, he posts on Facebook, Instagram, Twitter, and LinkedIn for various businesses. Jacques currently writes social media posts for Wayland Flowers' filthy puppet Madame.
Tianna Glass-Tripp is a comedic writer, playwright and director living in Bloomfield, Connecticut. With her writing, she attempts to tell stories about BIPOC and queer folx that focus more on levity and humor than trauma. Tianna is also the co-founder of the independent music and theater company Gripp Productions.
Janet Costa Bates
Identity Crisis Solved: Getting Inside of Your Characters Heads Using Personality and Interest Inventories
Janet Costa Bates, a children's book author, writes picture books, chapter books, and poetry. Her picture book Seaside Dream received Lee and Low's New Voices Honor Award. Upcoming books include picture book Time for Bed, Old House (Fall 2021) and chapter book Llamas, Iguanas, and My Very Best Friend (Fall 2022), both by Candlewick Press. She is an active member of SCBWI – Society for Children's Book Writers and Illustrators.
Personality, skills and interest inventories weren't designed to help you add depth to your characters, but so what? As it turns out, they're great tools for it. We'll explore a few inventories and discuss how they can help you figure out your characters. Bring one or two of your characters with you. After all, this is all about them.

"A pen warmed up in hell"
Susan Campbell is an author and a newspaper columnist who has written for the Hartford Courant and Hearst newspapers. She'll talk about how to channel your anger/dissatisfaction/pique into writing that sears — or at least gets their attention.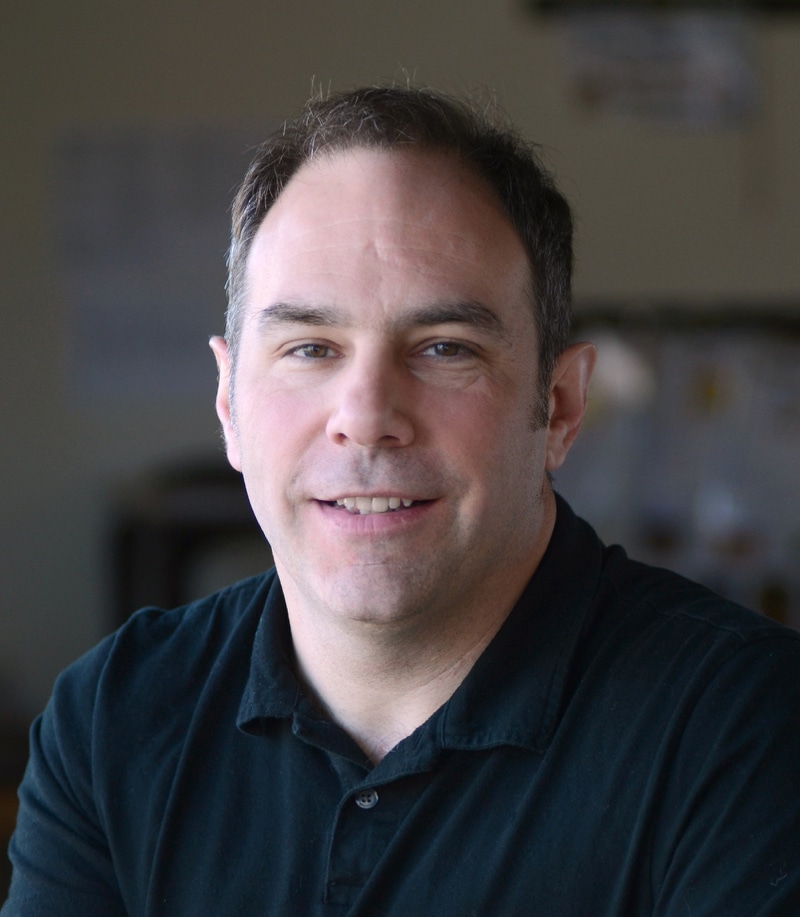 Matthew Dicks
Where Do You Find Your Ideas?
Matthew Dicks is the bestselling author of five novels and a book of nonfiction that have been translated into more than 25 countries. He is also the humor columnist for Seasons magazine, an advice columnist for Slate magazine, and a 48-time Moth StorySLAM champion. He has written musicals, comic books, and a rock opera. He has also written a post for his blog for more than 16 years without missing a day. In this talk, Matthew will talk about where he finds his ideas for all of this writing, from books to  columns to personal stories and more. Never suffer from a lack of ideas again with the strategies that Matthew uses to generate more ideas than he will ever have time to write.
Lucy Ferriss
Master Class: Where Did This Short Story Come From? And Where is It Going?
Using her recently published short story "Concorde," Lucy Ferriss will lead a master class in the genesis and evolution of a publishable short story. She will demonstrate how the seed of the story germinated, where personal experience and the imagination colluded, and where one might have gotten in the way of the other. She will talk not only about beginnings, but also about endings, particularly how the end harks back to the beginning. As for the middle, she'll explore what surprised her in her own story and how she managed to make use of that surprise. There will be a robust Q&A, where participants can ask Lucy just about anything related to the story – whether this or that "really" happened, how an apparently fictive element finds its origins in autobiography, where she felt she could have done better, how this story connects to her larger project as a writer. Depending on time, we may try some first lines of potential short stories and explore the many directions each one might take. Participants should read "Concorde" before participating in the Master Class.
Lucy Ferriss is the author of ten books, including her latest novel, A Sister to Honor (Penguin 2015). Her second collection, Foreign Climes, is forthcoming from Brighthorse Books, as the recipient of their national award for short fiction. She lives in the Berkshires and Connecticut, where she is Writer-in-Residence at Trinity College.
Chris Grosso
Dead Set on Writing: Turning Your F**k-Ups into Memoir
Chris Grosso's journey through life may seem comparatively brief, but it certainly has been packed with wild twists and turns. Find out how this skateboarding metalhead with a passion for hip-hop and horror has traveled from addiction to rehab to befriending a guru that set him on a new path. An acclaimed spiritual writer with three published memoirs, Chris will discuss how he has channeled his personal challenges and trauma into writing, podcasting and speaking that inspires and helps others. Moderated by Jacques Lamarre.
"By sharing his life's journey, Chris Grosso shines a light on our own."
—Jeff Bridges, Academy Award®-winning actor.
Grosso is not a spiritual teacher. He's incredibly flawed, just like the rest of us, and isn't afraid to say so. Chris just chooses to get raw and vulnerable about said flaws—and his
many 
insecurities—than some. He is, however, extremely passionate about sharing the tools and techniques that have quite literally, saved his life, in the hopes that they may help others too. Chris has written three books including, 
Indie Spiritualist
(Beyond Words/Simon & Schuster, 2014), 
Everything Mind
(Sounds True, 2105) and 
Dead Set On Living
 (Simon & Schuster/Gallery Books, 2018).  He also writes for 
Revolver Magazine
, 
Fangoria
, is a youth mental health group facilitator with 
Newport Academy
, and has spoken at a bunch of fancy-schmancy festivals and conferences (as well as even more events that were significantly less than fancy-schmancy).
Chris is extremely passionate about his work with people who are in the process of healing or struggling with mental health issues of all kinds. He speaks and leads groups in detoxes, yoga studios, rehabs, youth centers, hospitals, conferences, and festivals worldwide. He is a member of the advisory board for
Drugs over Dinner
, hosts 
The Indie Spiritualist Podcast
 on Ram Dass's esteemed 
Be Here Now Network
 and is a member of 
The Evolutionary Leaders
.
His work has been endorsed by a diverse mix of celebrated individuals including Jeff Bridges, Ram Dass, Tony Hawk, Bam Margera, Sharon Salzberg, Alex Grey, Richard Rohr, Tara Brach, Ken Wilber, Jack Kornfield, Treach (Naughty By Nature), don Miguel Ruiz Jr., and more.

Susan Harlan
Luggage: Writing About Everyday Objects
Susan Harlan loves to write about everyday things – the kinds of things we think we don't notice. She also loves to travel. Her book Luggage took readers on a journey with the suitcases that support, accessorize, and accompany our lives. She will read from the book and discuss the pleasures and challenges of writing about objects. What kinds of stories do objects tell?
Harlan's work has appeared in venues including The Guardian US, The Paris Review Daily, Guernica, Roads & Kingdoms, Literary Hub, The Common, Racked, The Brooklyn Quarterly, Atlas Obscura, Nowhere, The Bitter Southerner, and Public Books, and her book Luggage was published by Bloomsbury last March. She also writes satire for McSweeney's Internet Tendency, The Billfold, Avidly, Queen Mob's Tea House, The Hairpin, The Belladonna, Janice, and The Establishment. Her humor book Decorating a Room of One's Own: Conversations on Interior Design with Miss Havisham, Jane Eyre, Victor Frankenstein, Elizabeth Bennet, Ishmael, and Other Literary Notables (Abrams, 2018), which began as a column for The Toast, won the Mark Twain House & Museum Royal Nonesuch Humor Writing Contest in 2017. She teaches English literature at Wake Forest University.

Chris Knopf
180-Degree Character Development
Knopf has published 17 mystery/thrillers, receiving multiple awards and starred reviews, and his short stories have appeared in Alfred Hitchcock, Ellery Queen and the Akashic noir series.  He spent 45+ years in advertising and also contributes to non-fiction publications.
"It's been said that people are attracted to plot, but actually read for the characters.  How you can make yours distinctive and memorable?" 

Kim Knox-Beckius
How to Interview Anyone
Kim is a widely published travel and lifestyle writer who has ferreted good stories out of hundreds of everyday folks and celebrities like Priscilla Presley, Brooke Shields, La La Anthony, and Kelsey Grammer. She is a Yankee Magazine contributing editor, Frommer's and Fodor's contributor, TripSavvy.com expert, ghostwriter, web content consultant, and the author of seven books.
Whether the interview is the story or you're looking to write richer, more accurate fiction or nonfiction by gleaning insights from notable people, learn how to question anyone with confidence. In this interactive session, we'll look at landing the interview, preparing, shaking off any jitters, establishing rapport, asking questions that get interviewees to open up, avoiding no-nos, and recovering from awkward moments in person or on the phone.
Soraya Nadia McDonald
Writing and Thinking Critically About Almost Anything
Soraya Nadia McDonald is the award-winning cultural critic for The Undefeated, ESPN's premiere platform covering race, sports, and culture. She writes about film, television, and the arts. She is the 2020 winner of the George Jean Nathan prize for dramatic criticism, a 2020 finalist for the Pulitzer Prize in criticism, and the runner-up for the 2019 Vernon Jarrett Medal for outstanding reporting on black life.
Soraya is a contributing editor for Film Comment and has contributed criticism to Fresh Air with Terry Gross. Her essay "'Believe Me' Means Believing That Black Women Are People" was published in the 2020 anthology Believe Me: How Trusting Women Can Change the World.
Participants should read James Baldwin's The Devil Finds Work ahead of time if they haven't already.
Nnedi Okorafor and Nikki Woolfolk
Nnedi Okorafor, author of the AKATA series and other Afrofuturist fantasy novels, talks with moderator Nikki Woolfolk, Steampunk author and chocolatier.
Julia Pistell
Pinpointing Parenthood: A Live Writing Session About Children
Think like an essayist in this live writing session all about kids. Join essayist, podcast producer, and parent Julia Pistell as we use this session to create short, true portraits of our kids (or grandkids, nieces, great-grands– and if you want to make a case for the fur-babies, Julia won't stop you). We'll talk about going beyond cute cliches and truly seeing children for the weird little people they are. And don't be surprised if your piece also reckons with your own parental identity. You'll walk away with the beginnings of an essay, a piece to send to people you love, or just something cool to stick in the baby book. It's up to you. Julia Pistell is also the former Director of Writing Programs at the Twain House, the Managing Director of Sea Tea Improv, the host of the podcast Literary Disco, and the Grants Manager for the Connecticut Science Center.
Dana Meachen Rau
Flash Fiction as Writing Practice
Over her 25-year career as an author, artist, and editor, Dana Meachen Rau has written more than 300 books for children. She received her BA in Creative Writing and Art History from Trinity College, Hartford, her MFA in Writing for Children and Young Adults from Vermont College of Fine Arts, Montpelier, Vermont, and currently teaches writing and literature at the University of Hartford.
You've heard the phrases "short and sweet" and "less is more," but how do these apply to writing? Flash fiction is a term coined in the early 1990s to define stories of only a few hundred words. Since then, writers have experimented with this "short short story" format to create compelling pieces with the fewest and best words possible. This workshop will introduce flash fiction—a modern genre with some guidelines, but very few rules. We'll engage in writing exercises and learn how to apply flash fiction techniques of compression, description, and ambiguity to create moments with emotional impact in our longer writing pieces. We'll explore the importance of micro-moments in details, dialogue, setting, and scenes to help reflect themes of longer narratives.

Frank Rizzo
Being A Critic in Critical Times
Rizzo is theater critic for Variety. He has covered the Connecticut arts/entertainment scene for more than 40 years, 33 of them for The Hartford Courant. He also writes for The New York Times, American Theatre magazine, Connecticut magazine, the Hearst newspapers of Connecticut, and many more publications and outlets. He is vice chair of the American Theatre Critics Association. His website is ShowRiz.com. ShowRiz@Twitter. 
"A conversation about the role of the critic amid changes in employment, technology, and the culture — in the context of the pandemic, politics and racism. Writing with wider critical perspectives."
Jennifer Smith Turner
Moving from Poetry to Fiction
Jennifer Smith Turner's recent book Child Bride was named best fiction e-book for 2020 by the Black Caucus of the American Library Association, and BiblioBoard. The book is about a young girl who grows up in the segregated South. Announced April 22, the award honors the best self-published e-books in fiction and poetry by an African American author in the U.S.
A poet and writer who recently served as interim CEO of the Newman's Own Foundation, Smith Turner is the author of two poetry books, Lost and Found: Rhyming Verse Honoring African American Heroes and Perennial Secrets: Poetry & Prose and is currently working on a third.

Drew John Ladd and Chion Wolf
Drew John Ladd is an author/activist/public speaker living in East Haddam, Connecticut. He enjoys tea, Earl Grey, hot. Chion Wolf is the host of "Audacious" on WNPR, Connecticut Public Radio. They will talk about Ladd's novel Wolfsong, Beloved, activism, being queer and black in this moment, and a play Ladd is drafting called The Slapping Game, a dark comedy about white racism in America.
Playwrights Panel: Telling Our Stories on Stage 
Moderator: Godfrey L. Simmons, Jr.
Playwrights: Ted Lange, Cin Martinez, and Edwin Sanchez
Godfrey L. Simmons, Jr.
Ted Lange exemplifies the Renaissance Man Theatre Award that he received from the NAACP in Los Angeles and the Heroes and Legends HAL Lifetime Achievement Award.  A prolific author, educator, and director and actor of stage and screen, on May 10, 2018, Lange received a star on the Hollywood Walk of Fame in recognition of his Contribution to the History of Television for his work on The Love Boat.
A graduate of London's Royal Academy of Dramatic Arts, Lange has written twenty-five plays and has been labeled The Black Neil Simon, The Brown Bard, and The Footnote Historian.  His quest is to weave the African American experience into stories that entertain and educate by using current events as the touchstone for timely stories and characters, by discovering little known historical facts and bringing alive lost moments of black history, and by using the timelessness of Shakespearean tales to reflect what is still relevant in today's culture.  
Cin Martinez is a playwright/performer from the North End of Hartford.  After she became an ensemble member with HartBeat Ensemble, Cin's love for playwriting began when she collaborated on Flipside, winning Best Ensemble (NYC Fringe Festival.) Cin then co-wrote Riding the Turnpike and Frog Hollow State of Mind, a play about her neighborhood. She also co-starred in Orange is the New Black on Netflix. Cin's latest success is Pegao, which premiered in May 2019 with several sold-out shows. Cin's next play in development is Moonlighters. Find her on CinMartinez.com.
Edwin Sánchez is a playwright whose work includes LA BELLA FAMILIA, TRAFFICKING IN BROKEN HEARTS, I'LL TAKE ROMANCE, DIOSA, UNMERCIFUL GOOD FORTUNE, ICARUS and BAREFOOT BOY WITH SHOES ON. His work has been produced regionally throughout the United States as well as Brazil, Russia and Switzerland. Among his awards are the Kennedy Center Fund for New American Plays (CLEAN), three New York Foundation for the Arts Playwriting/Screenwriting Fellowships, the Princess Grace Playwriting Fellowship, the Daryl Roth Creative Spirit Award and the AT&T On Stage New Play Award. He is on the advisory artist committee for NYFA and teaches playwriting at Wesleyan University and Primary Stages in New York. His novel, Diary of a Puerto Rican Demigod is available through Amazon. His play UNMERCIFUL GOOD FORTUNE is currently under option with Esperanza Films.
And more are joining in daily! Check back frequently for an updated schedule and other news and details. Here's the latest schedule, in grid form: WW20 Grid Schedule  (If you have trouble opening the schedule, please try refreshing your browser by hitting F5.)
The cost for Writers Weekend, including keynote talks by Sophfronia Scott, Scott Dikkers, Soraya Nadia McDonald, and Mike Reiss, PLUS a variety of concurrent breakout sessions, panels, and conversations on Saturday and Sunday, is $75.
NOTE: A video recording of Writers Weekend will be available after July 12, at which time the registration will become $100 for new registrants. Those who register in advance for the live version are able to view the entire weekend, including breakout sessions they did not attend live, free of charge, any time they like.
Writers Weekend is generously supported by the Richard P. Garmany Fund at the Hartford Foundation for Public Giving.